All of the light that we see is in the colors of the rainbow. Red, orange, yellow, green, blue, indigo, and violet. Each color is on a different wavelength and has a different intensity. Some patients are bothered by exposure to too much of the blue light that is emitted by digital devices like smartphones, computer screens, and gaming systems. Our doctor of optometry at Eye and Contact Lens Center in Kirkland is an expert in blue light and its impact on your vision and eye health.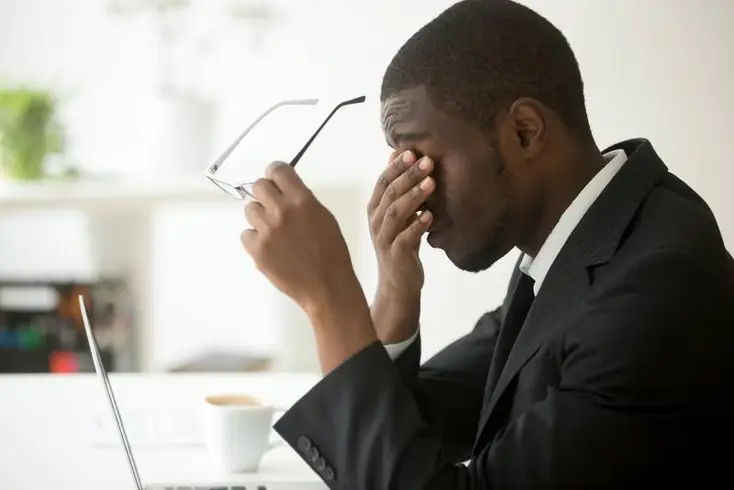 Blue Light
Blue light is everywhere. Its short wavelength and high energy penetrate all the way through the eye to the back of the retina. Some research indicates that blue light may damage the eye or lead to permanent vision loss by macular degeneration.
The sun is the largest producer of blue light but some eye care patients report that hours of screen time leave them with eye strain and fatigue from blue light. Others believe that blue light gives them headaches. Blue light glasses were created to block some of that blue light and lessen these symptoms.
Additional Effects of Blue Light
Blue light can also disrupt your regular sleep patterns. Blue light sends a message to your brain that it is time to wake up when it is time to sleep. Blue light is known to block melatonin, which is a natural hormone that helps you fall asleep. That is why it is best to power off any screens before winding down for the night.
Blue light glasses diffuse the amount of light reaching your eyes which lessens its impact. That is why they are often a good solution for people who are unable to reduce their screen time. While excessive blue light may lead to eye concerns, it is not a completely bad thing. Exposure to some blue light helps boost your mood, energy levels, and alertness.
Blue Light Lenses & More at Eye and Contact Lens Center
Regular eye exams are crucial to maintaining good eye health. Our doctor of optometry at Eye and Contact Lens Center can help you with all of your vision concerns from prescription correction to blocking blue light. Our selection of blue light glasses combines fashion with function. Eye and Contact Lens Center has been improving sight for our patients since 1989. If you live in Kirkland, Renton, or the surrounding area, and would like to schedule an appointment with our eye doctor, call us today at (425) 822-8204 or use our online appointment request form.