There are countless people across the country who have issues with their eyesight. Some of the most common issues people face include nearsightedness, farsightedness, and astigmatism. Those who suffer from these issues likely get used to wearing glasses or contacts. However, it can be annoying to keep up with them. Replacing contacts can get frustrating and some people end up losing their glasses. This is where LASIK eye surgery can be helpful. At Eye and Contact Lens Center, we provide pre- and post-operative care and examinations for those seeking LASIK in Kirkland.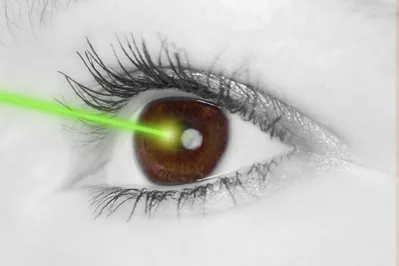 What Is LASIK Surgery?
LASIK is a laser eye surgery that is performed by a trained eye surgeon to correct someone's refractive vision errors. During this procedure, the eye surgeon creates a flap on the cornea using something called a microkeratome. Then, the eye surgeon will take this flap and pull it back, exposing the tissue of the cornea. The eye surgeon will then use a laser to reshape the cornea into a shape that focuses light perfectly, preventing someone from having to use glasses or contacts.
Who Is a Candidate for LASIK?
In order for someone to undergo LASIK eye surgery, a patient must meet a few criteria. First, the patient needs to be old enough to have this operation. Some of the most common people who wear glasses or contacts are children. Their eyes are still growing and developing. Therefore, if they were to have LASIK, they might end up needing glasses or contacts again anyways. This is why children do not have LASIK.
In addition, those who have extreme degrees of myopia, hyperopia, or thin corneas might not be candidates. Those with serious eye diseases and pregnant women are similarly excluded as candidates for LASIK.
Prior to the Operation
Prior to the operation, an eye doctor like Dr. Michael Golitz will need to take a close look at someone's eyes to make sure they are good candidates for LASIK. Then, he will answer all of the patient's questions. Finally, a date will be set for the procedure and a trained eye surgeon will carry it out!
Contact Us at Eye and Contact Lens Center Today to Learn More
At Eye and Contact Lens Center, we are here to make sure that everyone who is interested in having LASIK in Kirkland has access to it. We will work with you every step of the way to make sure that this procedure is right for you. We will be with you from start to finish, answering your questions and providing care. If you would like to learn more about how we can help you, please give us a call today. We would be happy to help you.